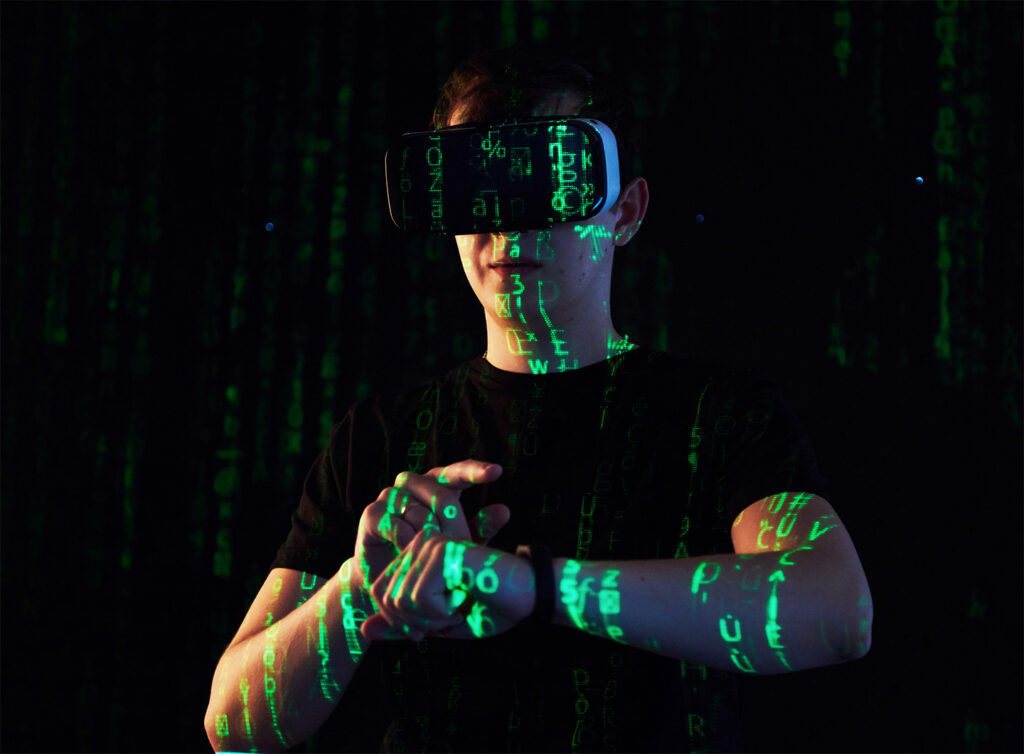 Just like Google, Bing and Norton, McAfee SiteAdvisor is an important blacklist for infected websites. If your site gets on the McAfee website blacklist, business impact is guaranteed!
A listing in the McAfee Blacklist (RBL) indicates that the IP address or the domain has been identified as potentially malicious by McAfee/Intel Security. It means that McAfee is marking the website as unsafe and removing the site from their index.
When your website is blacklisted, it is a clear indication that your site is infected with malware. Your domain's reputation is at stake and the sooner you get your website off McAfee's blacklist, the sooner you can reclaim your website traffic, search engine ranks as well as brand-value.
This article is specifically for removing McAfee's SiteAdvisor Blacklist Warnings. Here's the complete guide for Google Blacklist Removal.
How to find if your website is blacklisted?
Sucuri Sitecheck is a great tool to quickly scan the site and get a good overview of site's security standing. It checks the website for known malware, viruses, website errors, out-of-date software and malicious payload. It also checks your site for security warnings from major blacklists like Google Safe Browsing, Yandex, Norton, McAfee, etc.
Here are some other tools to help you find if your website is blacklisted:
What does McAfee SiteAdvisor's Site Report Looks like?
Here is an example of Malicious Site warning issued by McAfee SiteAdvisor / WebAdvisor: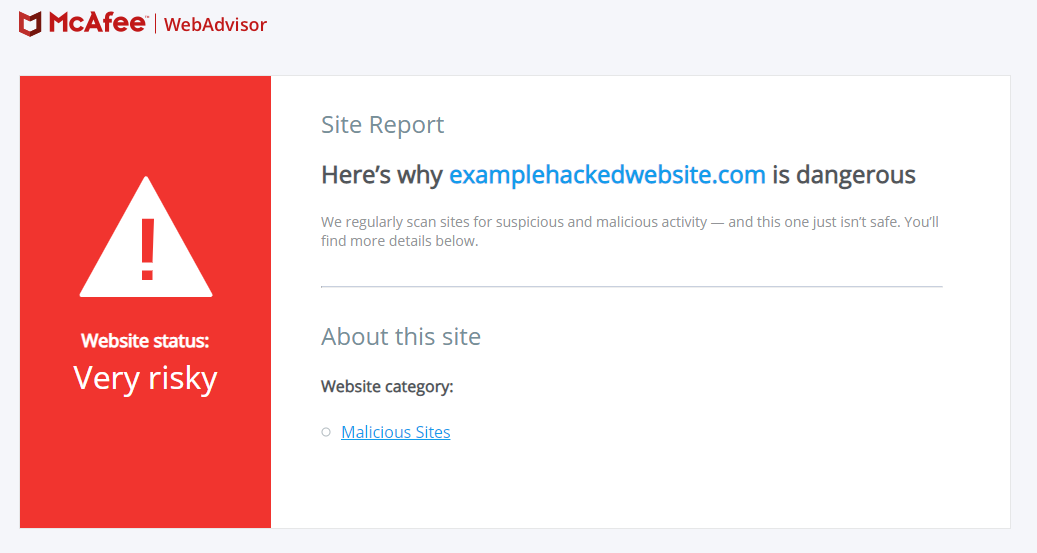 This error indicates that the website that you are trying to access is serving malicious payload such as malware, spyware, rootkits, trojan horses or ransomware and has been blacklisted by McAfee.
How to Remove McAfee WebAdvisor Blocklist Warnings
If your website is blacklisted by McAfee, follow this guide to fix the issues and request a removal from the blacklist.
Scan Your Website for Infection / Malware

The first thing to do it to run a complete website scan to find malicious code and security issues. You can use the following tools to scan the website:

Online Malware Scanners: Sucuri Sitecheck, Malcure Webscan, Quttera are some of the free online malware scanners which do a great job at identifying the malware and locating the vulnerabilities. For a more thorough malware detection and analysis it is recommended to use the plugins for your WordPress website.
WordPress Plugins for a complete website scan: WordPress plugins like Wordfence Security, Malcure WP Malware Scanner & Firewall, GOTMLS are good options to run a complete website scan. These plugins do an in-depth scan and report exact findings like infected files and database records. Likewise you can find specific scanners for Jhoomla and Drupal sites.

Remove Malware from Your Website (Clean / Fix the hacked site)

Once you have scanned the site, you can go ahead and clean the hacked site. You can do-it-yourself or hire a professional to fix your hacked site.

If you are tech-savvy and familiar with using FTP clients like Filezilla, phpMyAdmin, ssh / shell, WP CLI, etc and you know what you are doing, you can clean the website yourself. Take a complete backup of the site before proceeding with this step. Here are a few DIY Malware removal resources for you to get started:

If you are not comfortable doing it yourself, it is better to hire a professional security expert. Here is a quick guide for selecting the right malware removal service. Professional web-security experts use reliable tools for deep scan and make sure your website is 100% clean. They also take care of getting your website off the blacklists and restoring the ad accounts as quickly as possible.

Manual Inspection of the website files, user accounts, etc.

After cleaning the site it is important to manually inspect the site to look for the possible security loopholes.

Review critical website files like wp-config.php (or configuration.php in Joomla), htaccess, index.php. These are the sensitive data files and are prone to hack via backdoor. Also review error logs to see if any plugin or theme is throwing warning messages and notices.
Check for outdated software: Update WordPress, themes and plugins to make sure you are using the latest version of the software powering your website.
Review User accounts: Confirm that all the user accounts are valid and have appropriate privileges and permissions for CMS, FTP/SFTP/SSH, database as well as cPanel.
Review website performance, 404s and security issues in Google Search console and address the same.

Security Hardening

Security hardening is an entire topic in itself. However use the latest version of the software, set up a firewall to block malicious requests, change WordPress salts and passwords for all the users regularly. Also closely monitor the website for next 24-48 hrs for recurrence of infection.

Submit Website for Review

After completing malware removal, make sure to purge the website cache. Run your website through internal as well as online scanners to make sure there is no malicious payload on your site.

Once you are sure that your website is clean, you can submit your website to McAfee for reconsideration.

Follow the steps below to request a review of your site on McAfee to remove the blacklist:

Visit McAfee SiteAdvisor Customer URL Ticketing System and login or create an account.
Choose McAfee SiteAdvisor/WebControl (Enterprise) from the list of products
Copy, paste your URL and click Check URL.
Review the Reputation and Categorization for your site. Suggest the Categorization for your site and add comments (if any).
Finally click Submit URL for Review.

It may take them 3-5 business days to get back to you and confirm that they have removed your site from their blacklist (or suggest suitable action to be taken to get the site off the blocklist).
Note: If your site is still blacklisted after following the entire process, you can resort to McAfee's WebAdvisor website rating dispute resolution process.
Your website's security is critical to your brand's reputation. Attackers get smarter every day and it is very important to regularly monitor and scan your site for possible security threats. We strongly recommend website security hardening and auditing from time to time.
See Also: