…simple, easy-to-use and the most precise malware
&

virus scanner for WordPress…

Malcure Advanced Edition is the swiss army knife for WordPress malware removal. It performs over 1000+ checks for website files and database scan with always updated anti-malware signatures. The plugin detects CSRF, XSS, SQLi, DDoS, dolohen, SERPs hijack, session hijack, security-threats, viruses, trojans, backdoors, malicious javascript redirects, code injections and other security vulnerabilities & potential threats. It's the most precise malware scanner, yet lightweight, simple and easy-to-use.
The most effective anti-malware plugin for WordPress!
⭐⭐⭐⭐⭐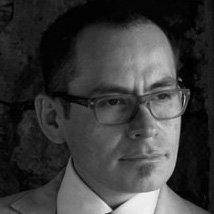 …and
Malcure

Advanced Edition comes with some serious powers under the hood…

Malcure Advanced Edition gives ninja powers to web-security professionals for scanning & fixing exceptionally large websites and broken WordPress installs with great ease. Malcure Advanced Edition has full-blown integration with WP CLI for WordPress. You can now scan your WordPress website even without using a web browser. View all features →

226,561+
plugin downloads
16+ yrs.
in cyber-security
99%
customer satisfaction
5,600+
malware definitions
Malcure Advanced Edition is the Best Malware Scanner Plugin for Your WordPress Website
Malcure Advanced Edition is the best malware detection and removal plugin. With our intelligent full-find infection scanning technology, we are able to detect malware and infections that others miss! From WordPress files and databases to hidden files, archives, images, and even backups, Malcure Advanced Edition scans each and every file on your WordPress install for security threats & vulnerabilities. Nothing escapes Malcure WordPress Malware Scanner!
Complete scan of your WordPress website
Malcure Advanced Edition scans each and every file on your WordPress install including database, images, hidden files, archives and even the backups. It will not miss anything even if the malware is hidden deep somewhere!
No False Positives causing panic
It is the most precise malware scanner for WordPress which flags only a real malware, infection or suspicious file. Now remove malware with confidence!
Seamless WP CLI Integration
Our intelligent malware scanner features seamless WP CLI integration, allowing you to scan compromised WordPress installations even when they are broken.
On Demand & Automated Scans
Initiate malware scans for your WordPress site instantly with a single click, or effortlessly schedule regular scans via WP CLI.
Research-driven Malware Signatures
Our dedicated security research team continuously identifies new virus strains, frequently updating malware signatures and definitions to ensure complete protection.
Free plugin in WordPress Repository
Want to try Malcure Malware Scanner for free? Download our free plugin from WordPress repository and give it a try before upgrading to the premium version!
Trusted by web-security agencies to eliminate even the most challenging infections from WordPress
Checks integrity of the WordPress core files & plugins
Scans the database for infections / injections
Checks for viruses and infections using regularly updated malware signatures
Simple and easy to configure
Ultra-high-precision results
Auto-sync with WordPress Checksum API
Paranoia mode to show potential, loosely-suspicious matches
Front-end file inspector to quickly review the infected files
Connect to Google™ Search Console to fetch any warnings or notices issued by Google™
Extremely Lightweight
Works out of the box
Built-in Firewall to protect your site from rogue attacks.
Tap into the raw power of
Malcure

Advanced Edition

…for security professionals who need advanced power and control…
Choose the pricing plan for single site or unlimited sites.
Definition auto-update.
Use custom definitions and patterns to scan for new virus strains.
Skip / Scan specific files and directories to save time.
Single click repair, clean and whitelisting of files.
Power of blazing-fast CLI scans.
Full integration with WP CLI.
One-click auto-setup on CLI activation.
CLI scans complete faster.
Scan humongous sites without pain.
Schedule periodically recurring automatic scans via bash, cron & WP CLI.
Combine with CLI piping for an unmatched power-combination.
Malcure
Advanced Edition
Experience the state-of-the-art technology for scanning & detecting malware on any WordPress install
Single Site
$247
$149.00 ANNUALLY
License for 1 Site
Agency Plan
$347
$257.00 ANNUALLY
License for 25 Sites
Need more sites?
Click here to contact us about our custom plans →
Frequently Asked Questions
Does Malcure scanner work with latest WordPress version?
Yes, Malcure is compatible with the latest version of WordPress.
How do I configure the settings in Malcure Malware Scanner?
Actually there's nothing at all to configure. We've kept it super easy. Perhaps the only settings you can configure is the scan-rate of files and the automatic update of definitions. Configuring a high-scan-rate can hog the CPU of a low-powered web-hosting server. A low-scan-rate can take a long time to complete the scan. Disabling automatic definition updates can help you rescan the site quickly when you are in the middle of a malware-cleanup or hacked website recovery.
What types of threats can Malcure Advanced Edition plugin protect against?
Malcure WordPress Malware Scanner Plugin scans over 50,000+ types of malware in the WordPress database and filesystem. Additionally it checks the integrity of the core WordPress files. Remember, Malcure plugin is an on-demand scanner. Regular scanning ensures protection.
Is there a performance impact when using the Malcure Malware Scanner plugin?
Every plugin however small, will have some performance impact on the server. When it comes to security plugins, the stakes are high. Security plugins allowing firewall, vulnerability-scanning or patching add some overhead to the server-performance. Ensure that your web-hosting server is not underpowered and that it can easily handle the load associated with running at least a small-business website.
Is there a free version of the Malcure Plugin?
How do I get support for the Malcure Malware Scanner Plugin?
Plugin Reviews — Malcure WP Malware Scanner & Firewall