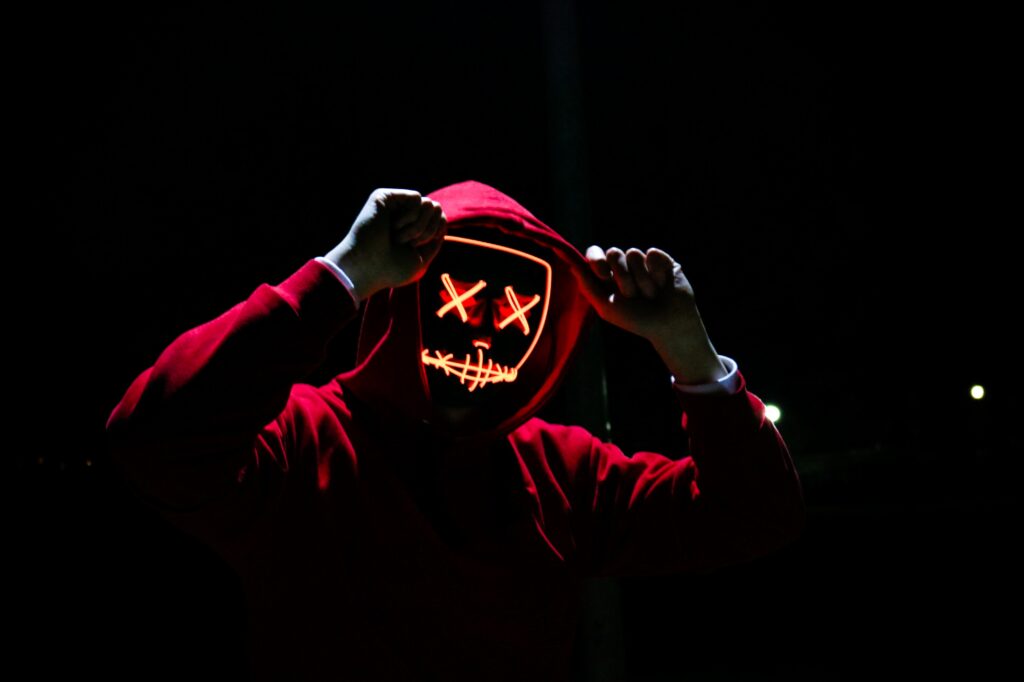 The security of a website is one of the most crucial aspects of website maintenance. It is a good security practice to take regular backups, keep the software track updated and harden the security of your website. However, there are still chances that your website is hacked and you don't know yet. While defacement, JavaScript redirect, "This site may harm your computer" Google warning are a clear indication that your site is infected, there are a handful of tell-tale signs too that can help you in figuring out if your WordPress website is compromised. Here are 9 indicating signs that your site has been hacked or compromised:
Sudden Reduction in Site Traffic
If you take a look at the reports of your Google Analytics and notice a sudden drop in the traffic of your WordPress site, then it could be an indication that your WordPress website has been hacked or compromised. There are a lot of Trojans and malware out there that hijack the traffic of a site and redirect them to spammy sites. Some of the Trojans and malware do not redirect users that are logged in, and this enables them to remain unnoticed for some time.
One other thing that can cause a sudden drop in your traffic is the safe browsing tool of Google, which may be showing users warning concerning your site. Every week, Google blacklists about fifty thousand sites for phishing and about twenty thousand sites for malware. This is why every WordPress website owner should pay more attention to the security of their websites. You can regularly Google's safe browsing tool, Sucuri's Sitecheck and Malcure's Webscan to check the safety report of your WordPress site.
Bad Links Added to Your WordPress Site
Data injection is one of the most common indications that a WordPress website has been hacked. Cybercriminals create a back entrance on your site that provides them with access to alter the database and files of your WordPress site (popularly known as PHP backdoor). Most of these hacks add some links to spammy sites. These links are usually added to the site's footer, but they can be anywhere the hacker wants them to be. Trashing the links does not give you the guarantee that they will not return. For you to completely get rid of them, you have to look for the backdoor they used to inject them into your WordPress site and fix it. Better yet, hire a professional website malware removal company to clean and restore your hacked site.
The Homepage of Your WordPress Site is Defaced
This is the most obvious indicator of a hack as it is clearly seen on your site's homepage. The attempts of a lot of hackers don't deface the homepage of a site because they do not want to be noticed for as long as possible. On the other hand, some hackers will deface the homepage of your site to let you know that it has been compromised or hacked. What such hackers do is replace the homepage of your site with their personal message. Some of them might even try to extort money from the website owner.
You Are Not Able to Login to WordPress Site
If you are having difficulty in logging in to your WordPress site, then there is a possibility that your admin account has been deleted from WordPress admin panel by hackers. Since the account no longer exists, you cannot reset your password from the site's login page.
However, there are ways you can add an admin account via phpMyAdmin. But you need to figure out how your site was hacked in the first place else your WordPress website will remain potentially insecure and unsafe.
Suspicious User Accounts WordPress Admin Panel
If your WordPress website is open to registration for users, and you're not making use of any spam registration protection, then creation of accounts of spam users is quite common. You can simply delete the spammy users.
On the other hand, if you can't remember enabling user registrations and see a new account on your WordPress site, then it is quite possible that your website is hacked. Most times, suspicious accounts usually have administrative user role, and sometimes, you will find it very difficult or you can't even delete these accounts from the admin area of your WordPress site.
Unknown Scripts and Files on Your Server
If you are making use of website scanner plugin such as Sucuri, then it will send you an alert whenever it scans an unknown script or file on your server. You will need to use FTP client to connect to your WordPress website. The /wp-content/ folder is the most common folder where you can find malicious scripts and files. Sometimes, these files bear the names of some WordPress files so they won't be noticed. Instantly deleting these files does not guarantee that they will not come back again. You will have to audit your site's security, especially directory structure and files.
These unknown scripts can infect WordPress core and any of the plugin and themes files or silently reside anywhere on your WordPress directory structure. At times the infection is so widespread that it may corrupt plugins files, theme or/and WordPress core. The right thing to do in that case is so simply reinstalling infected plugin files and reinstalling infected WordPress core respectively.
Your WordPress is Often Unresponsive or Slow
Every site on the internet can be a victim of random service attack denial (DoS attack). These attacks use a lot of hacked servers and systems around the globe using fake IPs. Sometimes, they will just be sending a lot of requests to your server, while other times they will try to break into your WordPress site. Any such activity will make your WordPress site unavailable, unresponsive and slow. You will have to check the logs of your server to see the IPs that are sending too many requests and stop them. It can as well be possible that your website is just slow and not compromised.
Unusual Activities in the Logs of the Server
The logs of servers are plain text files that are stored on the server where the site is hosted. These files always keep a record of your site traffic and also every error that occurs. You can access these files from the cPanel dashboard of your WordPress hosting account. These logs can give you a clear understanding of what is going on and if your website is under attack. They also have all the IPs that were used to reach your site; this will enable you to block IP addresses that look suspicious.
Unable to Receive or Send WordPress Emails
Servers that are hacked are usually used for spams. Most companies that provide WordPress hosting provide email accounts together with the hosting. A lot of WordPress website owners use the mail server of their host to send emails. If you can't receive or send WordPress emails, then there is a possibility that your mail server compromised or hacked.
Are you facing any of these issues? Install Malcure Malware Scanner and run a complete website scan to see if your site is hacked.
See Also: